"Goodnight. Don't let the bed bugs bite!" Nearly all of us grew up hearing these words whispered in our ear as we were tucked in bed. As cute as the saying may be, there's nothing cute or fun about bed bugs.
Adult bed bugs are about 3/16″ long, reddish-­brown, with oval, flat­-shaped bodies. Females can lay 1-5 eggs per day, depositing them in secluded locations. Each female can lay 500 eggs in your home or business in her short lifespan. That's potentially a lot of bed bugs nipping at your toes while you sleep
Bed bug treatment
Once these little critters find their way into your home, bed bug treatment becomes challenging. Home remedies are largely ineffective. Specific chemicals in conjunction with 135 degree heat are the only things effective enough to eradicate adults and eggs from your home.
Some companies only use chemicals, killing the adults. The problem with this is that chemicals do not penetrate the bed bug egg. Eggs can hatch as much as 21 days after being laid.
Contact us today. We keep the pests at bay! 719-650­-0246
Keep bed bugs from coming back
Chaney Pest Elimination knows bed bugs. We know where they like to hide and how to keep them from coming back. Specialized portable heaters and fans are used to gradually heat the air in a room to 135 F., temperatures lethal to bed bugs. During the heating process, we monitor the areas nearby with strategically placed sensors.
Tip: After a trip, wash ALL your clothes and dry on high heat. Then, vacuum out your suitcases to prevent these highly­-mobile insects from entering your home.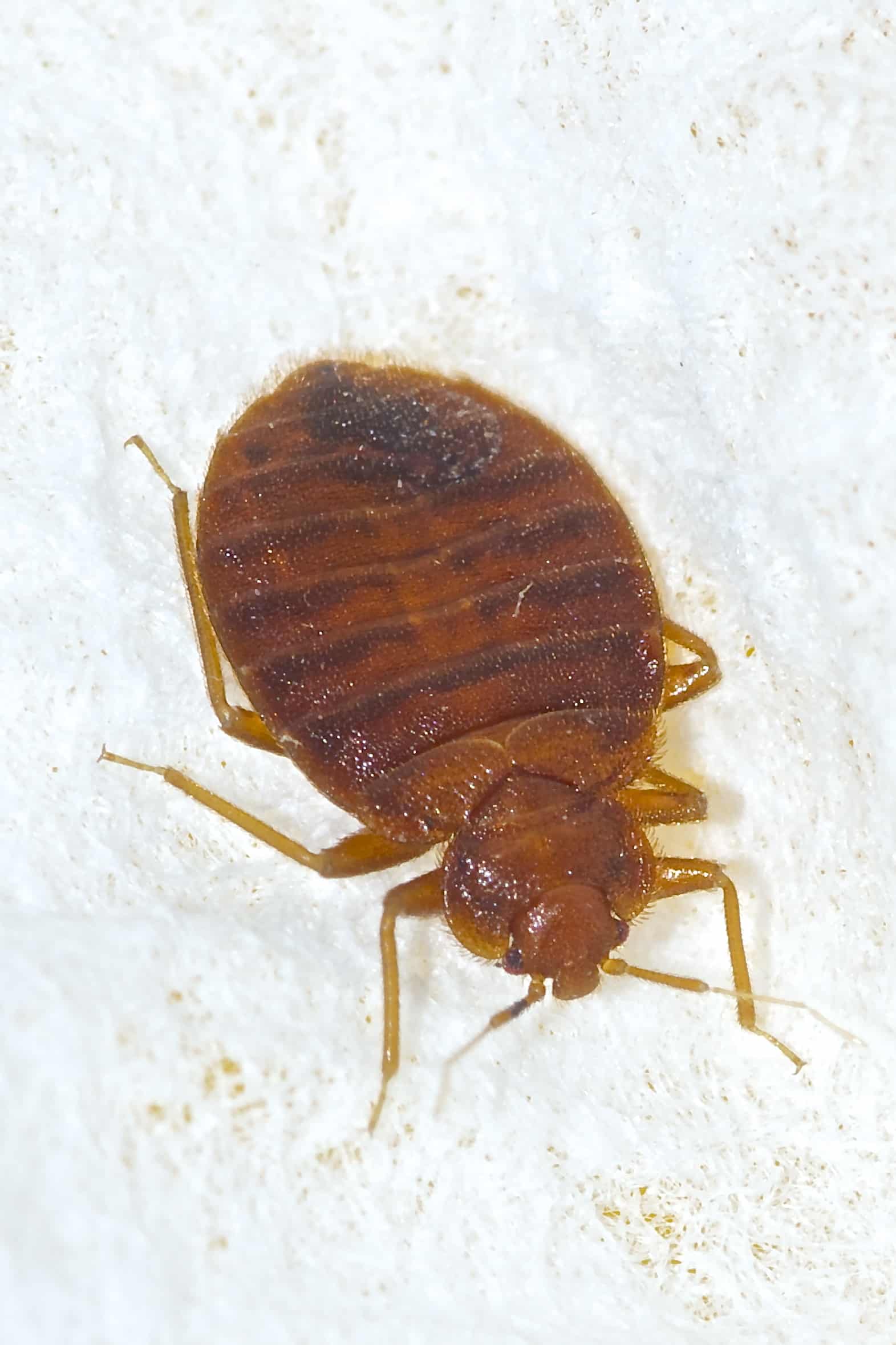 Call us at the first sign of bed bugs. They multiply quickly and will not go away without intervention. Chaney professionals know the best solutions for eradicating bed bugs and we can give you a specific plan of action to keep them gone for good!
Contact us today. We keep the pests at bay! 719-­650­-0246
Chaney will strive to set the highest standards in the pest control industry. In doing so we will meet and maintain strict standards, including the following:
All technicians and salespeople must become certified and licensed by passing a Colorado state-administered exam.

Each employee must pass a criminal background check.

We maintain a drug-free workplace and strict work policies.

We exceed state-mandated minimum liability insurance coverage.

Motor vehicle record checks are conducted for each employee.

We exceed industry standards for identifiable, clean, and safe company vehicles.

All of our employees wear uniforms and provide photo IDs for customers.

Continuing education is conducted to keep up with new, safe pest control alternative solutions.

We only follow open, accepted business practices.

We ensure that all audits follow industry certification requirements.
Great job. No mice this year ..every year early fall we get mice… inside of the house
no more… no more ants…spiders gone.It's nice to have a pest co. Do what they say..thanks chaney pest elimination.
So happy to have contacted Chaney Pest Control! The lack of worry, and spiders, has just been great!
Thanks John for great service and attention. Truly amazed at the difference your services have made for us, didn't realize the benefits of having insect treatments done. Thank-you for your attention to detail and for considering our 4 legged kids during your inspection and treatments of our property. Highly recommend signing up with Chaney Pest Elimination.
John Chaney is a pest control expert. He spent so much time in the industry testing and developing products, he doesn't even waste his time with products that don't work. He's also extremely careful not to use products that will poison your pets.

John understands how to remove all sorts of rodents, insects and termites. Highly recommended.
Took care of all of our problems! Friendly and knowledgeable, would recommend to anyone!
John Chaney, the owner, is very professional and quick! He offers excellent customer service and has extensive knowledge of all of your pest control and elimination needs. I would highly recommend Chaney Pest Elimination for both home and commercial properties.
Friendly, honest and does a great job!
Corporate User. We have used Chaney Pest Elimination for a while now we have noticed a significant change in pests and rodents in our building. We appreciate John's efficiency and attention to detail to take care if our needs.
Professional and fast service. We tried just about everything we could buy to get rid of carpenter ants, no luck. We took a recommendation to try Chaney Pest Control, so happy we did! With one application, we were amazed at the results and so happy to have been rid of those pesky destructive creatures. Thank you!
We have been using Chaney Pest Elimination for a while now and cannot say enough great things about John and his company! Prompt, professional, thorough, and genuinely one of the nicest people you will ever meet and do business with. If you're in need of pest controld, Chaney is the best in the business and we will never use anyone else!!