What's the first thing to come to mind when you hear the word: insects? For most people, it's the itsy-­bitsy­-spider. But insects in Colorado can also include ants, bed bugs, crickets, cockroaches, earwig, and a host of other beetles and moths.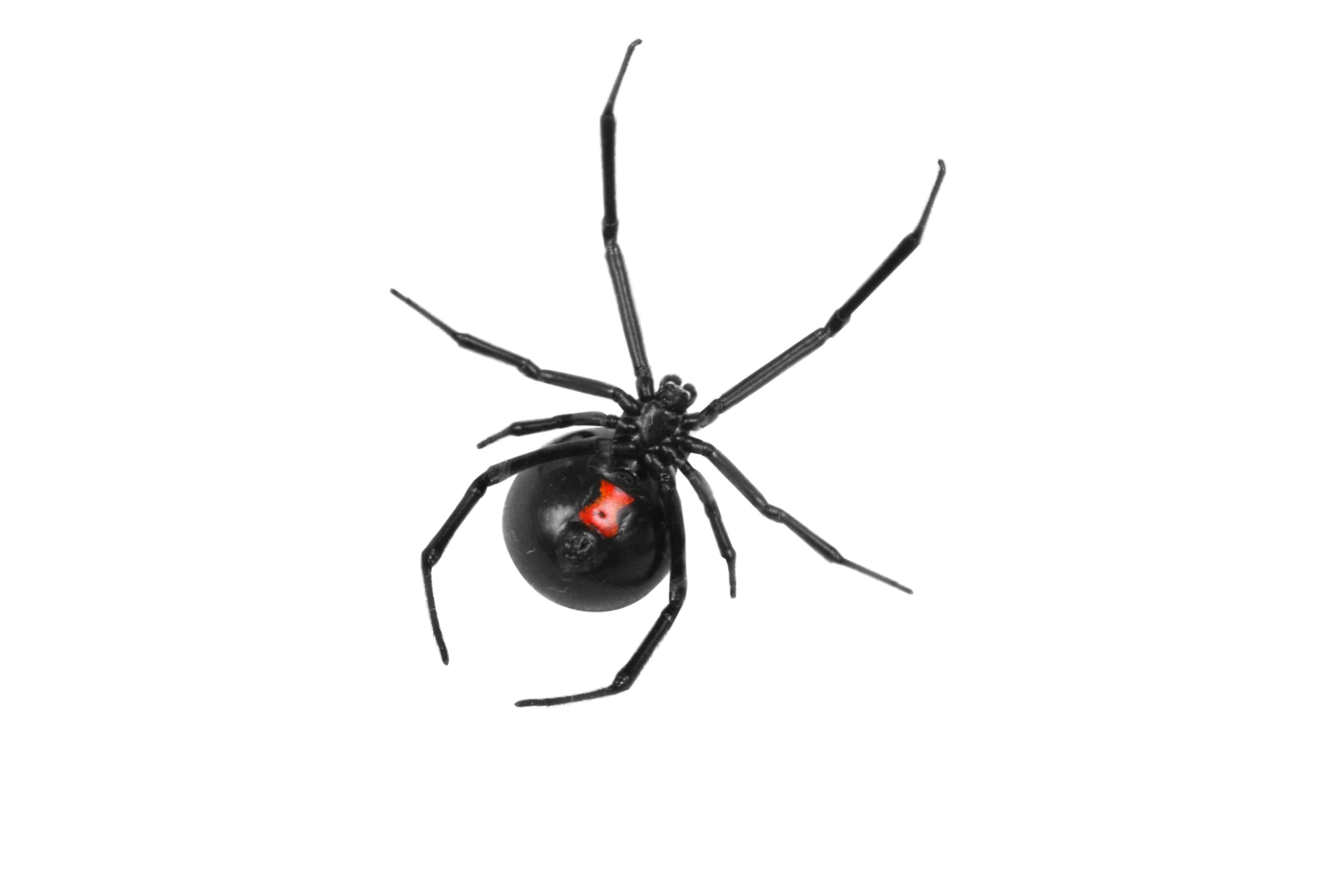 Spider Control
Most spiders are harmless but leave behind sticky webs and the very thought of one crawling up the waterspout is enough to give you the heebie­-jeebies! Beyond the average annoyance, there are a couple spiders that are a cause for concern. These include the Black Widow and Brown Recluse, who have a very nasty bite. If you suspect you have either one in your home, don't wait to schedule an inspection. The Brown Recluse spider is not indigenous to our area but we do see them in houses where people have moved them in from another geographic location.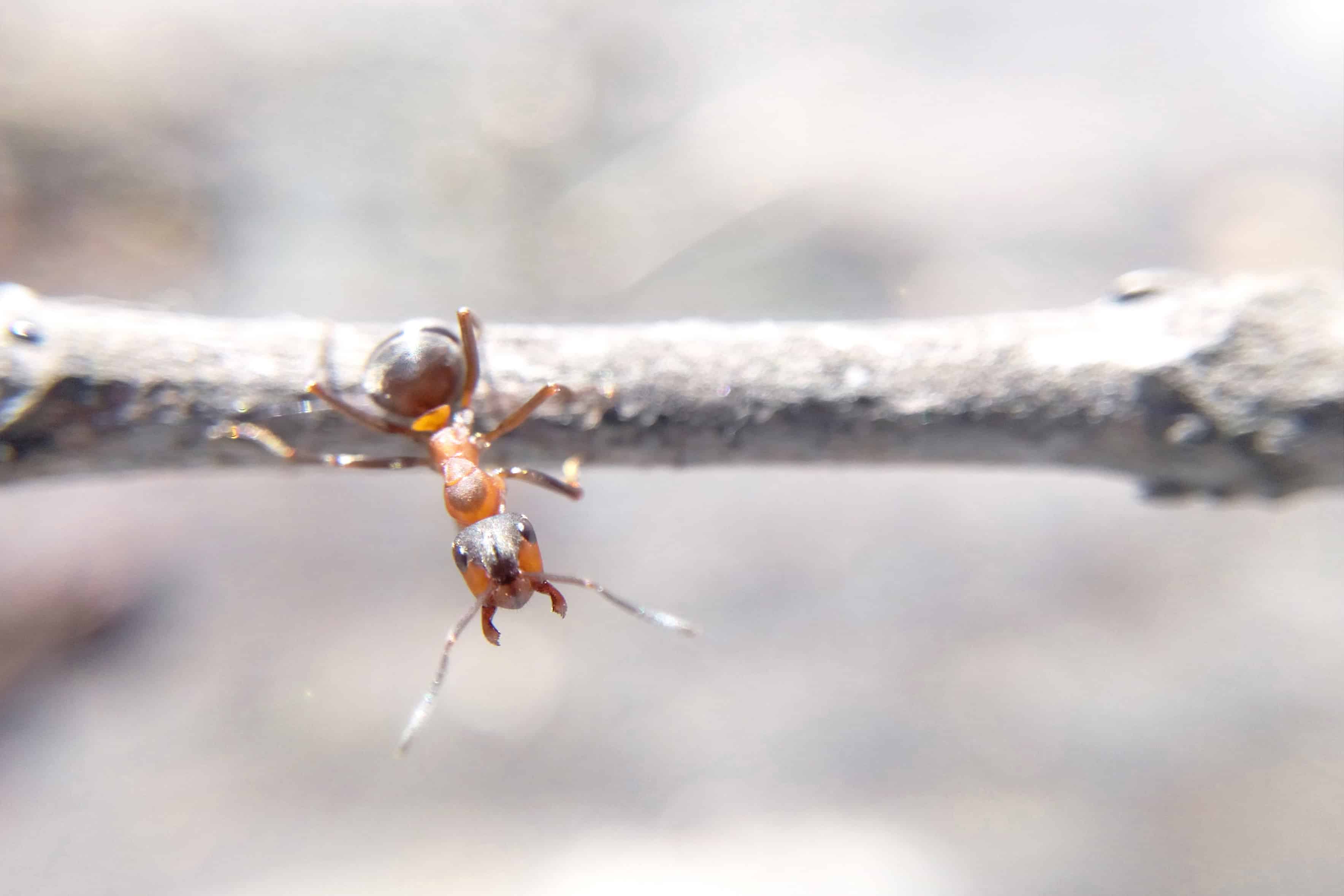 Ants
Ants live in large colonies so when there's one, there's hundreds more nearby. Store-bought chemicals are unable to reach the source of the problem. Ant colonies need to be controlled by professionals who understand their biology and behavior. We know when and how they are most likely to invade your home and can eliminate them from the source.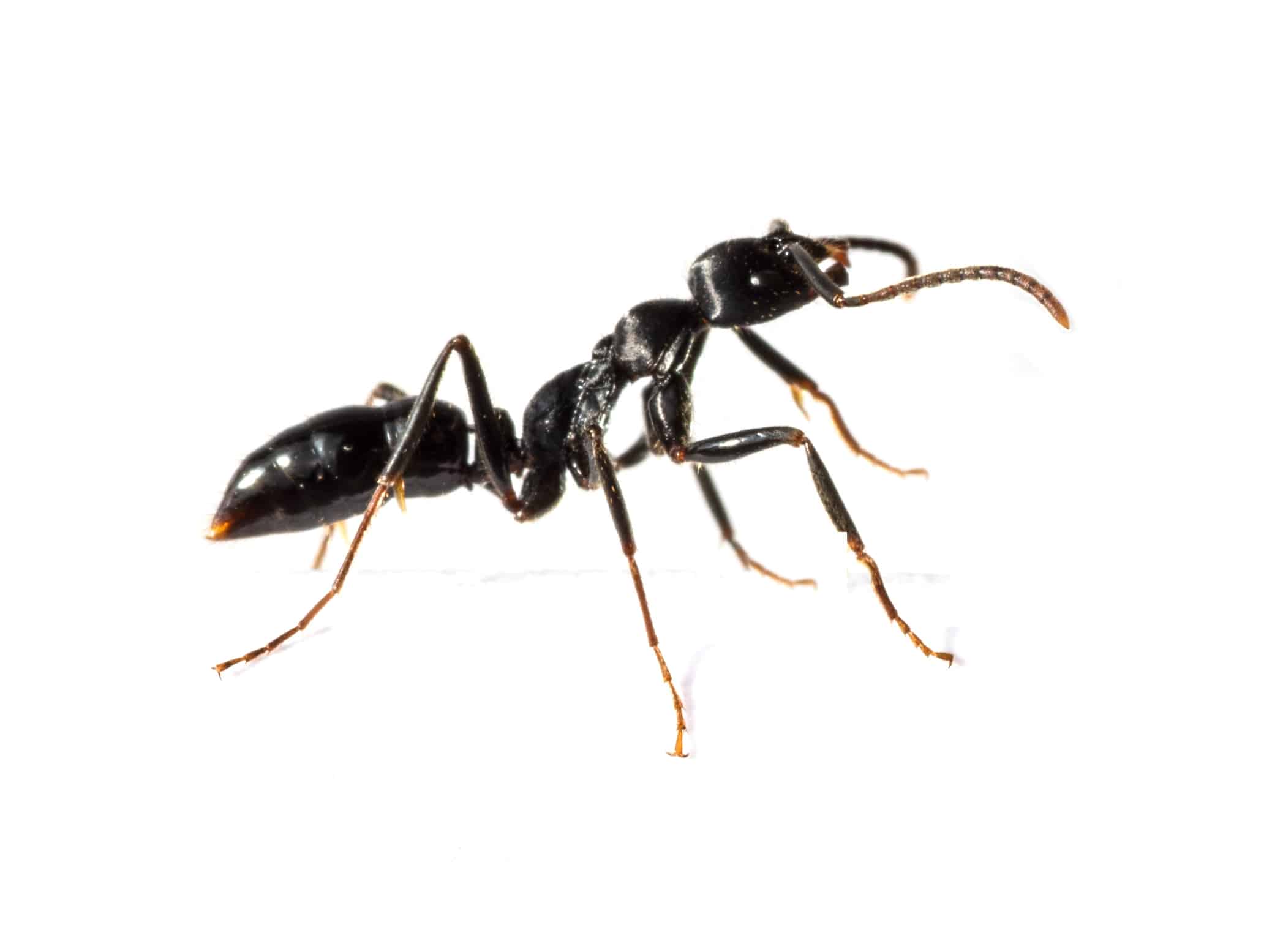 Carpenter ants
Often confused with termites, carpenter ants can be black, red, or a combination of both. They find their way into your house while foraging for food. They enter through cracks in foundations and gaps around windows and doors. Once inside, they contaminate and feed on pet food and other sweet treats around the home. Worker ants never travel far from the colony or the queen, so if you find one in or around your home, it's a good indicator there's a nesting site not far away.
Carpenter ants can also damage the structure of buildings by creating nests in wood. As a result, it's important to address any presence of carpenter ants around your residence or business.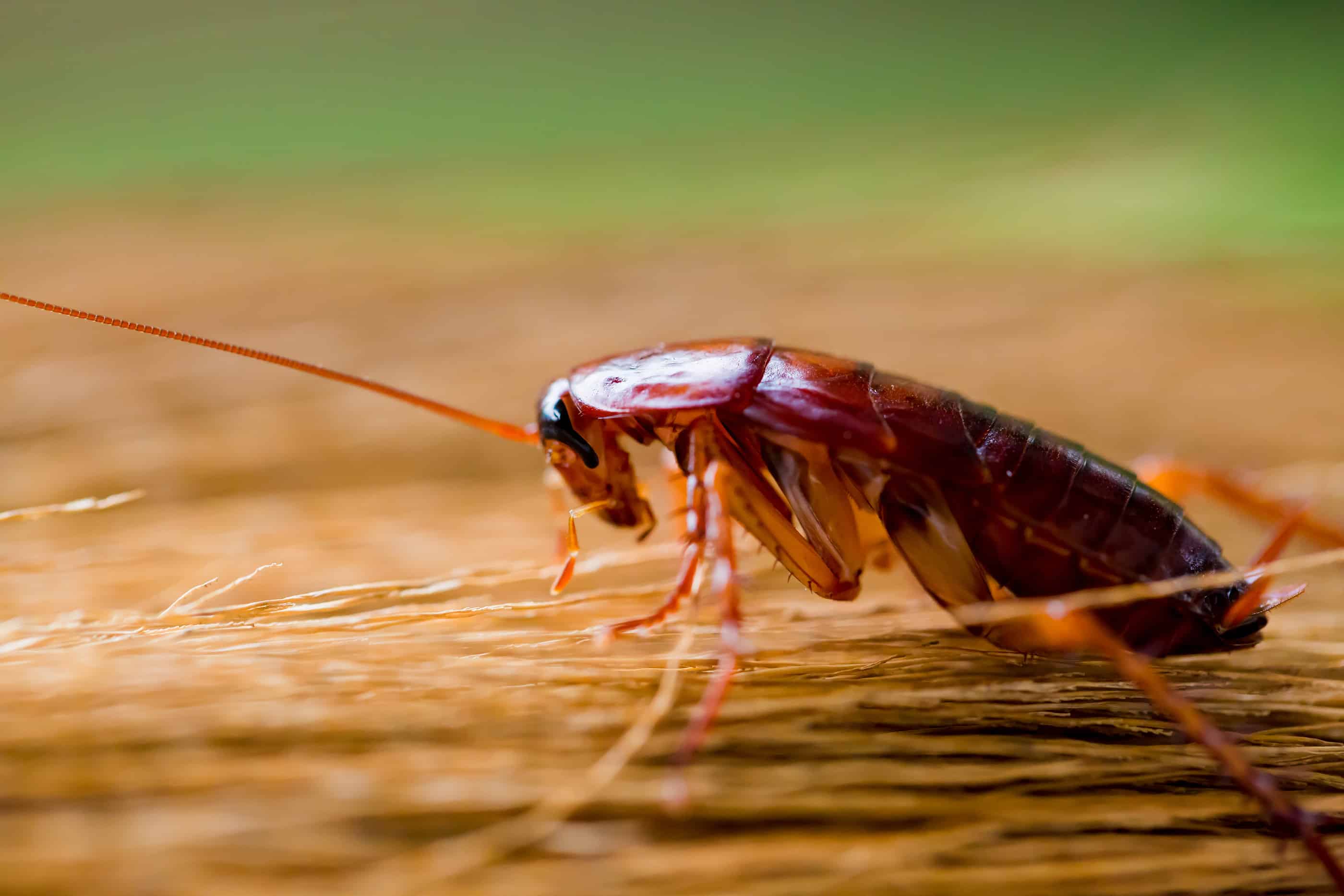 Cockroaches
Usually found in unsanitary conditions, cockroaches contribute to the spread of disease. They prefer warm and moist environments such as in kitchens and bathrooms. We'll work with you to rid the problem and develop a strategy to keep them away.
There are dozens of insects in the Pikes Peak region. Whichever one is giving you issues, we can take care of it.
Contact us today. We keep the pests at bay! 719-650-0246
Chaney will strive to set the highest standards in the pest control industry. In doing so we will meet and maintain strict standards, including the following:
All technicians and salespeople must become certified and licensed by passing a Colorado state-administered exam.

Each employee must pass a criminal background check.

We maintain a drug-free workplace and strict work policies.

We exceed state-mandated minimum liability insurance coverage.

Motor vehicle record checks are conducted for each employee.

We exceed industry standards for identifiable, clean, and safe company vehicles.

All of our employees wear uniforms and provide photo IDs for customers.

Continuing education is conducted to keep up with new, safe pest control alternative solutions.

We only follow open, accepted business practices.

We ensure that all audits follow industry certification requirements.
Professional and fast service. We tried just about everything we could buy to get rid of carpenter ants, no luck. We took a recommendation to try Chaney Pest Control, so happy we did! With one application, we were amazed at the results and so happy to have been rid of those pesky destructive creatures. Thank you!
We have been using Chaney Pest Elimination for a while now and cannot say enough great things about John and his company! Prompt, professional, thorough, and genuinely one of the nicest people you will ever meet and do business with. If you're in need of pest controld, Chaney is the best in the business and we will never use anyone else!!
Friendly, honest and does a great job!
John Chaney, the owner, is very professional and quick! He offers excellent customer service and has extensive knowledge of all of your pest control and elimination needs. I would highly recommend Chaney Pest Elimination for both home and commercial properties.
John Chaney is a pest control expert. He spent so much time in the industry testing and developing products, he doesn't even waste his time with products that don't work. He's also extremely careful not to use products that will poison your pets.

John understands how to remove all sorts of rodents, insects and termites. Highly recommended.
Great job. No mice this year ..every year early fall we get mice… inside of the house
no more… no more ants…spiders gone.It's nice to have a pest co. Do what they say..thanks chaney pest elimination.
Thanks John for great service and attention. Truly amazed at the difference your services have made for us, didn't realize the benefits of having insect treatments done. Thank-you for your attention to detail and for considering our 4 legged kids during your inspection and treatments of our property. Highly recommend signing up with Chaney Pest Elimination.
Corporate User. We have used Chaney Pest Elimination for a while now we have noticed a significant change in pests and rodents in our building. We appreciate John's efficiency and attention to detail to take care if our needs.
So happy to have contacted Chaney Pest Control! The lack of worry, and spiders, has just been great!
Took care of all of our problems! Friendly and knowledgeable, would recommend to anyone!